Twenty years ago, it was a bad idea for tech companies to become publishing companies. Things changed.
In 2015, Seth Godin, the godfather of modern marketing, made a bold statement that said, "Content marketing is the only marketing left."
Today all major tech companies are doing content marketing. Some have taken it to an extent where they have started making real shows.
In 2019, Wistia, the leading video hosting company, published a video series where they challenged a production agency to make three ads with three very different budgets. The series was a hit.
Here's what their landing page said, "With curious minds and a camcorder in tow, Wistia heads to L.A. to explore the complicated relationship between money and creativity."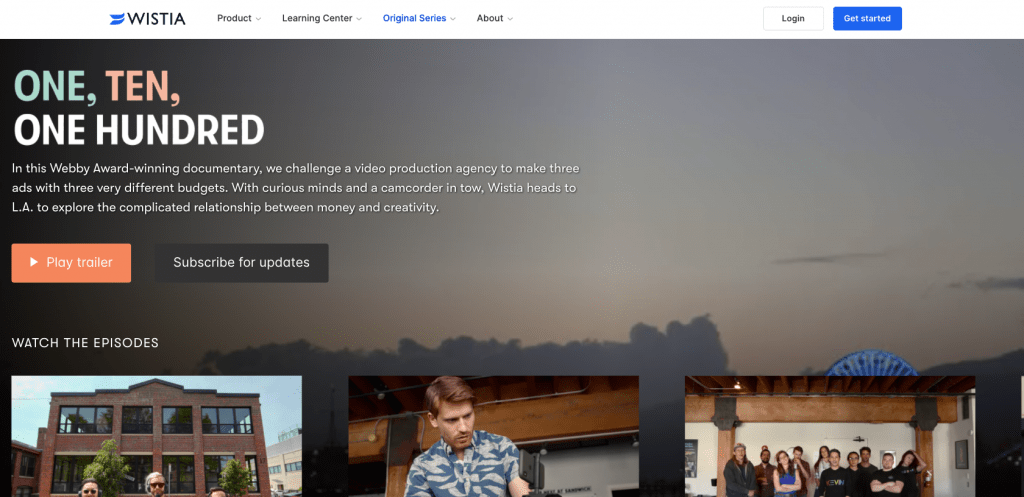 Well, Wistia isn't the only company doing this. Media production and content creation are now taken very seriously by almost every major company.
Can you see where this all is leading? Here I discuss why tech companies should be going all-in on content marketing along with some crazy examples of how the leading players are doing it.
The Trend
The Content Marketing Institute's latest annual State of Content report showed that over half of marketers plan to increase spending on content marketing next year.
This isn't surprising when we look at what's happening. Here's the Google Trends graph for the keyword content marketing for the last decade:
Below this, if you look at the related queries, you'll find that the first five terms show a breakout. The breakout means that the search term grew by more than 5000% in the last decade:
Here's more. If we make a comparison between inbound marketing and outbound marketing in the last decade, you'd see that outbound marketing didn't get that level of attention.
So why is this? What makes content marketing so popular? Here's why
Buyers are savvier now. They crave information, and they'll learn about your products long before they speak to a salesperson.
According to a study by Think With Google, 57% of the sales cycle is complete by the time buyers talk to your salesperson. Further, according to a survey by Eccolo Media, nearly half of all buyers consume two to five content pieces before making a purchase.
As a result, most companies have concentrated their marketing efforts on content creation.
What (we think) is Content Marketing
I'd be very confident to say you're not thinking big enough if you think content marketing equals writing blog posts.
Today, the word "content" means many things, from blog articles to social media posts to images to videos. It consists of everything you publish online to inform your audience, including press releases, how-to guides, infographics, and podcasts.
So what exactly is content marketing?
Simply put, content marketing is the act of owning (as opposed to renting) media. Content marketing turns your business from a manufacturer of products to a supplier of information.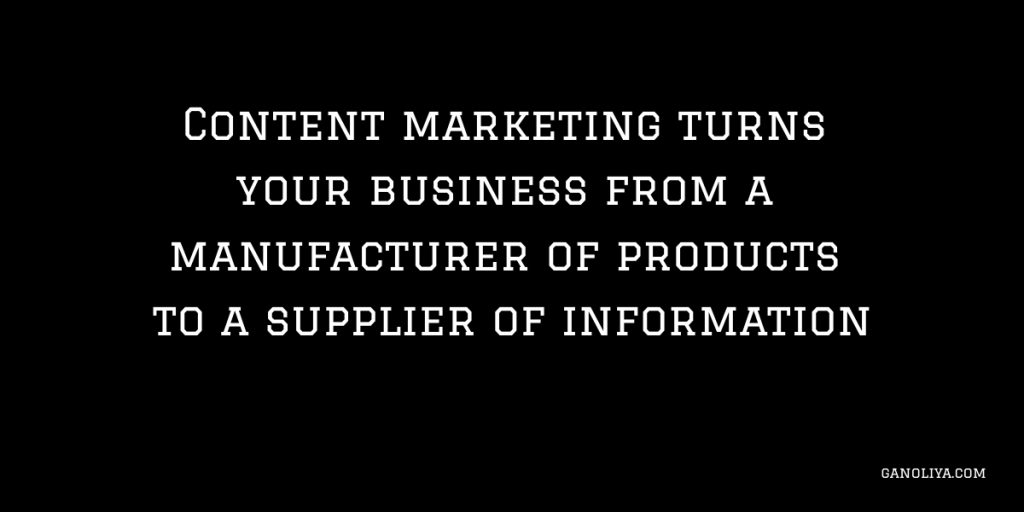 Here's an example:
Greg Elfrink, Director of Marketing at Empire Flippers, knew the owners of a soldering company who had amassed a large enough marketing budget that they considered purchasing a Super Bowl ad. But soon, the company figured out that the audience would be too broad to target. Eventually, they used the funds to acquire companies, blogs, and newsletters around their industry.
In the words of Greg, "They bought all these content sites and magazines that were driven by SEO and email lists about anything that could be remotely related to soldering equipment. And at the end of all these acquisitions, they realised that at the press of a button, they could now send out an email for free to an audience that was the same size as buying a Superbowl ad—except way more targeted. They basically created a self-fulfilling marketing funnel, which is a beautiful content marketing principle that not many people ever use."
The soldering company owned the media (blogs, newsletters, and magazines) instead of renting the media (buying a Super Bowl ad).
Customers, today, do not respond to traditional ads, but they respond to information they find helpful or interesting. Further, the Internet has created a way for consumers to share reviews about tech products and services quickly. Plus, it has created a landscape for companies to spread information to a broad audience. Creating and distributing helpful and valuable content helps you reach a more targeted audience and convert readers into customers.
Now let's see how you can use content marketing in your tech business.
Content Marketing for Tech Companies
A recent white paper published by More Visibility says that "Fewer Than 1/4 of B2B Marketers Think They Are Creating "Very" Effective Content".
Today, it's not enough to have your product solve a real problem, if you don't TRULY care about the customers you're solving it for. People notice. And that's where companies can use content marketing to educate their customers.
Education is a critical part of growing a business today, especially in the tech business. You're responsible for educating your customers to make the best decisions for their business.
With technology growing rapidly, most non-tech people are struggling to catch up with the changing landscape. At this time, if you can create content that bridges the gap between tech and real-life, you will be able to build a company people will be proud to be a part of.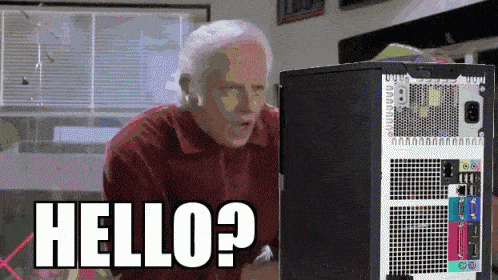 However, education here doesn't just mean explaining the latest tech and trends. It also means educating your customers about your product or service and how it could solve their problems. (Read: Content Marketing vs Product Marketing)
People don't walk around thinking, "I wish there were a product to manage my store inventory better". They need first to be made aware that they've got a problem (rather than accepting the status quo) and that there's a new solution to their problem before they consider buying your product.
Plus, in the case of SAAS, there's a learning curve as well. That's where you need to leverage webinars & create lots of educational videos to get more people to use your product.
Remember that even though the focus of B2B content marketing is business, your target audience comprises real people – professionals and decision-makers. As such, you do not want to continue bombarding them with boring content that has zero personality. Invest time in identifying what content they need the most.
The Tech Voice Guide
When we talk about voice for technology businesses, innovation must be the starting point. Almost all your content should have that forward-thinking hunger for the future.
Your voice needs to be excited about the scientific breakthroughs and innovations in the market. More than any other area, your team has to look constantly for the next big thing.
The benefits of this are two-fold. It will result in more compelling content for your buyer persona and at the same time, position you as an always ready-to-change company.
That edge is what resonates with tech enthusiasts and early adopters. They are the ones who drive a tech company forward in its early days. To attract their attention, the typical how-to guides and listicles will not work.
Content Types for a Tech Company
The content you create for your tech company will always be heavily influenced by technology.
Build an editorial calendar. An editorial calendar should anticipate different kinds of information (based on funnel stages) and formats (based on where they will be displayed) you'd create. Diversity is important here.
As tech news/content ages faster than most other industries today, the best strategy is to have a mix of topical and evergreen content to keep the leads flowing.
1. Close the Gap
As a tech company, your best strategy is to close the gap between technology and people, and bring it back to your product. Connect your product with real-life use cases. See how tech giants like Uber, Ola, Zomato do it.
2. Deep Insights
The highest performing content isn't necessarily the pieces with the flashiest headlines but those that provide deep insights and actionable takeaways. By deep insights, here I mean topics like '9 Blockchain Projects That Are Changing The World Right Now' over ones like 'Pros and Cons of Blockchain'.
3. Participate in the Community
Another thing you can do is participate in discussions with the community and answer questions about subjects the company dominates. Ask questions too.
4. Case Studies, Success Stories, and Testimonials
Sprinkle in testimonials, case studies, and success stories often. In sales, your job is often to mitigate risk. Whenever you can reduce a prospect's risk, you are that much closer to closing the deal. Seeing that others have had success with your solution eases their concerns. Especially in tech marketing, showing positive outcomes is very effective.
5. Observe and interact.
See What The Larger Tech Brands Are Doing. What trends are they talking about? How are they talking in their community? What case studies are they sharing?
6. Make New Claims
Don't just reuse old ideas from the tech industry's "echo chamber". Making new claims is the fastest path to thought leadership.
7. User-generated Content
Ask your users to share photos or videos of your product. This way of showcasing your products will build trust with potential clients or buyers.
8. Behind-the-scenes photos and videos
Many businesses only show potential customers their polished and professional side. Nevertheless, when people learn what happens behind the scenes, they generally respond well. Take photos of your office space, company events, and even just day-to-day operations and share them on social media. And by that, I don't just mean the shining project success parties.
Things to Pay Attention
1. Consistency
Posting and engaging regularly will keep your followers engaged and interested in what you have to say. If you're just starting out, concentrate on building the minimum viable community with consistent interaction. You can think about growing your following later.
2. Factual Mistakes ⚠️
Pay careful attention to your content. Any mistakes or misinterpretations in concepts and specs can be pointed out and used to your disadvantage. Take time to check facts and important information thoroughly.
3. Trends
As a tech company, if you think that most of the content has already been created, that's not true. With the speed at which technology is moving, sure, the evergreen content is available, but not the evolving tech. There are ample opportunities for tech companies if you know where to look and how to stay ahead of the latest trends.
A (not-so) recent example is crypto. When crypto started, tech companies got more authority sharing crypto content, while at the same time, tech writers made more money writing for crypto than anything else. The offerings were in the range of $400-$1000 per article. That's the power of trends.
4. Repurpose
This seems obvious, but it is not. Most tech companies have already got lots of great content on their blog. Instead of creating new content, leverage the already existing content it by repurposing it into different formats to reach more people.
Here's How You Resolve The Dilemma
The biggest concern tech content marketers face is how to identify what you should be talking about. This lack of clarity leads to content that doesn't help but is simply shelfware. Here are the reasons to create new content:
1. Our customers are asking for it.
2. Our sales team is asking for it.
3. This content piece will improve our credibility on this topic.
4. It helps us better serve our existing customers. We've been doing great work so far, but there's always room for improvement.
5. We're helping ourselves learn. By writing down ideas and thoughts, we help ourselves grow as professionals.
6. Our team has expertise in certain areas. Letting those experts share their knowledge makes sense.
Why You Need An In-house Content Team
In-house creative agencies used to be more prevalent in sectors with a lot of regulations, like financial services and pharmaceuticals, but they are now becoming more common in the tech industry too.
A survey released by Gartner in July 2021 found that 29% of work previously handled by agencies has been moved in-house in the past year.
Another separate survey conducted by Gartner in 2020 revealed that marketers most commonly bring social media marketing, creative production, and content marketing in-house.
With digital marketing coming to the forefront, having somebody in-house who can quickly crop an image or do more advanced creative treatment to various assets has become very beneficial from a speed and cost-efficiency standpoint.
In-house content teams have the agility and flexibility to create unique pieces fast without needing approval from higher-ups. And because they don't need to go through multiple reviewers and long review processes, it could come in handy when you need some quick adjustments.
How To Create Content Fast As A Tech Company
Include developers and techies in content creation. It's because tech enthusiasts know their stuff. They might lack the structure, coherence, and polish a professional writer brings, but they can create very original and in-depth content that other techies might actually want to read.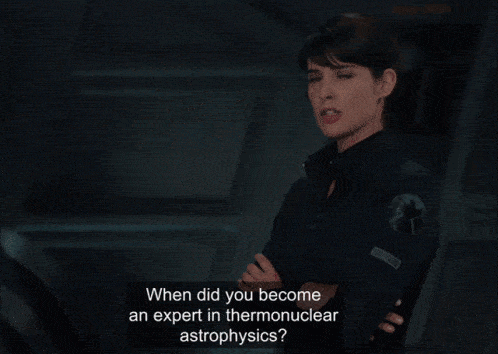 Content Distribution Channels
Your content is useless if no one consumes it. The role of content distribution is to make sure your content reaches the right people.
Content that's well-distributed can improve your ranking on search engines, develop an aura of authority for your brand, and attract more leads.
The one question you should always ask yourself when deciding on your content distribution channels is, "Where do my target customers spend time online?" When you answer this question, you instantly narrow down the number of distribution channels.
Here are the major content distribution channels that tech companies could take advantage of:
1. Blogging
Your blog is the key to your growth. Not only can you share it with your existing audience in the form of a newsletter, but it also helps you to get in front of new customers with a value proposition. When optimised for SEO, your blog can help you drive organic traffic, making it one of the best ways to acquire new customers.
It's also worth noting that blogging isn't just about writing articles that educate. Sharing personal information and news about your company is also part of it. You gain instant credibility when you show your audience that you care enough to share information about yourself.
2. Podcasts
Wonder why podcasts are such a good idea? It's because they don't just provide you with a medium where you can discuss topics you're passionate about, but podcasts also allow you to connect directly with your target market. You get to learn from them as well as give back by helping others who may not know much about what you do. Podcasting allows you to build relationships with potential customers while giving you insights into their problems.
3. Email Newsletters
Email newsletters are great at reaching large numbers of potential buyers. Plus, they have the added benefit of being able to send personalised emails based on what interests your subscribers. You don't necessarily need to have a large email list. Contact the publishers in your industry and ask them to share your content pieces. If your content is great, they would be happy to share it in their community.
4. Guest Blogging on High Authority Sites Like Forbes, Entrepreneur, Medium
With guest blogging on high authority sites, you're guaranteed to get tons of exposure. This kind of exposure also increases trust among readers and potential buyers. Plus, these blogs link back to your blog, giving you even more readership and visibility.
5. Influencer Marketing
Get an influencer to talk about your product or brand. Influencers are individuals whose opinions matter a lot to their community. When they talk about your product, it instantly gets you more eyeballs and authority.
6. Paid Ads
Paid ads give you access to targeted audiences who might be interested in reading your content. These ads increase your chances of getting clicks from those users. Just make sure your ad copy is to the point and the content is great. If you do this well, you could build an email list really fast.
However, keep in mind that not every ad campaign works out well. So, test before investing too much time and resources.
7. Social Media
Each social media platform asks for a very distinct type of content if you are prioritising engagement. Think of ways you could use different social media platforms to reach more of your target audience.
8. Pinterest
As an image-based website, Pinterest is very popular amongst women. If you own an eCommerce store or sell B2C lifestyle products, Pinterest could really help boost traffic to your site.
9. YouTube
YouTube gives you access to millions of users who would love to watch videos related to your industry. The best thing about YouTube is its ability to drive massive amounts of targeted organic traffic. It further strengthens your subject matter expertise and thought leadership.
Examples
Every brand wants to carve out a space of authority. Releasing a branded data report on your industry is the perfect way to do that. Here are some examples of how these companies used data and content, both proprietary and that from experts, to build marketing campaigns that stood out.
1. Fab
Fab, an eCommerce company that sold lifestyle products grew to two million users in just seven months. That's staggering growth for an ecommerce company. Anyone who studied them found out that their growth was driven by content. Sure, ecommerce is how they make money, but what drives the love is the content. An article headline even says it as "Fab Isn't an Ecommerce Company; It's a Content Company with Sales."
2. Tata 1mg
Another example is Tata 1mg, a healthcare platform based in Gurgaon, India. It provides online healthcare services, including e-pharmacy, diagnostics, e-consultation and health content via its website.
They rank for over 3 million keywords in the organic search and get over 62 million visitors every month organically, according to Ubersuggest.
Among other tactics, they use push notifications to share valuable content and bring people back to their app. Here's a screenshot of the notifications I received today morning:
​​
3. Slack: The State of Work Report

Slack, the company that brought the biggest disruption to corporate communication since Gmail, annually publishes the State of Work report. It shares lots of practical insights on how workspaces are built. With real-world data, Slack illustrates how to streamline work communication.
There are no CTAs throughout the copy. Readers who enjoy it are likely to conclude that Slack knows what they're doing.
4. Buffer: The Science of Social Media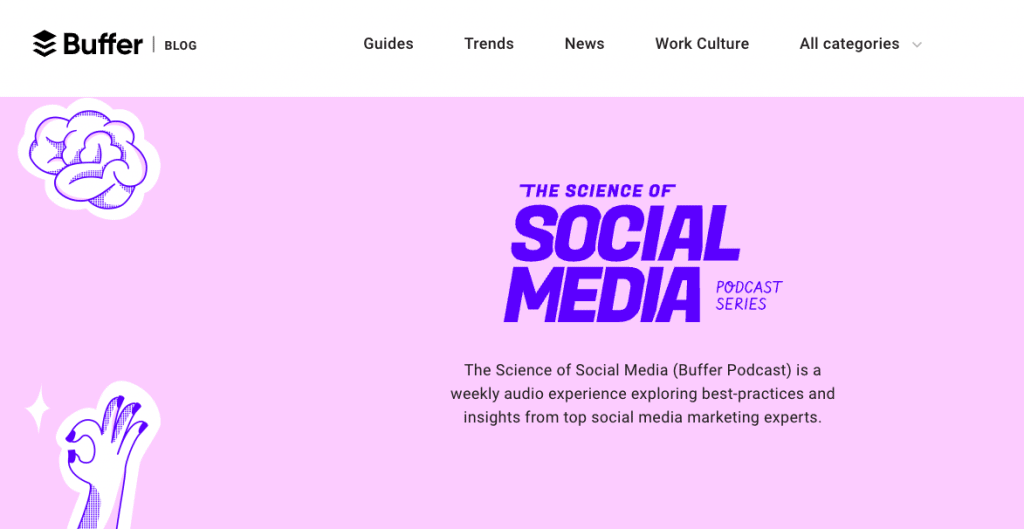 The Science of Social Media is a weekly podcast that explores the best practices and insights from top social media marketing experts. Each week the Buffer team answers their user's questions, explores social media marketing strategies, and shares tactics to build a brand in today's crowded landscape.
5. Blendtec: Will it Blend?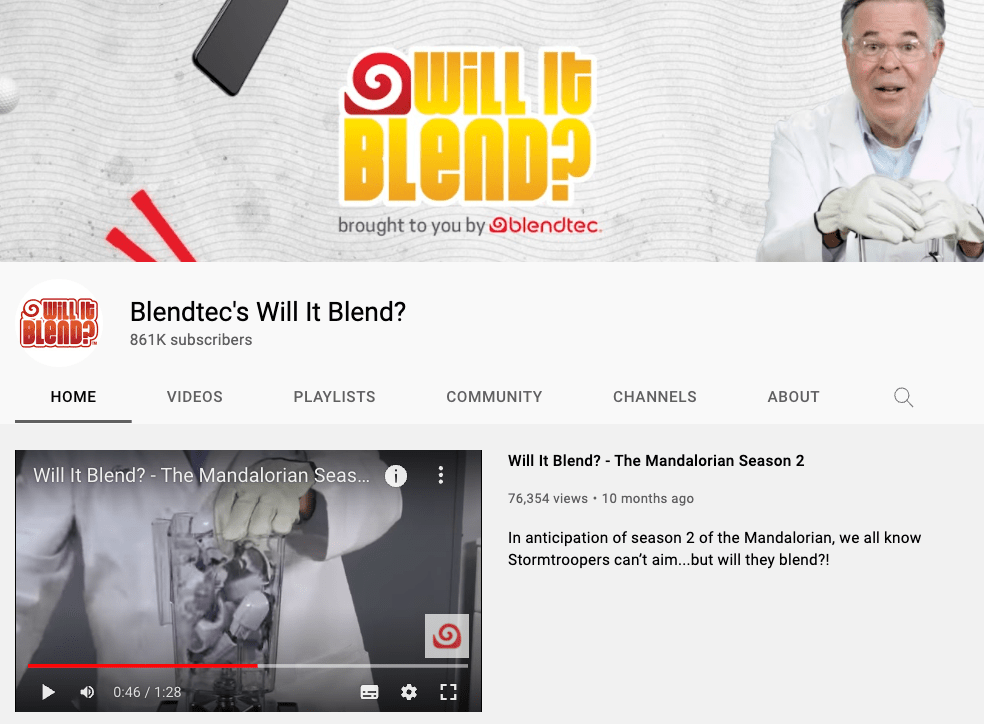 Blendtec is an American company that sells commercial and residential blenders. It is popularly known for its Will It Blend? viral marketing campaign. Their blenders are built to last and so powerful that the founder Tom Dickson wanted to prove that his blenders could blend just about anything. Dickson blends various non-food items on their YouTube channel, including iPods, iPhones, marbles, golf balls, and remote controls. Their Will It Blend videos have produced video awards, media attention, hundreds of millions of views for Tom and Blendtec.
YouTube Channels that Grew Massively Because of Their Content.
Content marketing goes beyond creating informative content. It also involves creating content that is interesting or entertaining. Here I'll talk about three channels that grew massively because of their content, each falling into one category.
Their channel has 41.6 million subscribers at the time of writing this article. They talk about everything from plants to nuclear bombs. This is what they use to describe their channel:
"Whether you're into recent discoveries, space exploration, true stories, fitness, fun tests, and riddles, or useful tips for self-improvement, psychology, gadgets, or just your day-to-day routine, there's something for everyone!"
2. Useful/Educational: Big Think
Their channel has 3.3 million subscribers today. Most of their content is informative and educational. It is aimed at anyone who wants to get smarter, faster. Here's what their channel says:
"Get actionable lessons from the world's greatest thinkers & doers. Our experts are either disrupting or leading their respective fields."
Marques Brownlee or MKBHD as most people know it. It's primarily a tech review channel but you'll find that his videos are also fun and contain humour. The channel is aimed at anyone who wants to stay updated with the latest tech, from smartphones to self-driving cars. The channel has 14.6 million subscribers at the time of writing this article.
Why Is Content Marketing Difficult/Challenging?
1. "Oh, I already know that."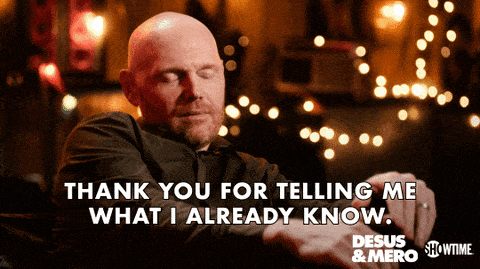 The #1 reason customer's find content ineffective is because it's too basic/shallow. In your own case, if you look closely, the posts that you skipped were very generic and didn't precisely solve your immediate and most demanding problem. You're reading this post until this point is likely because you feel this can solve your immediate and most demanding problem.
The key to creating effective content is to know where your reader stands on the awareness scale. Join them from there, and take them one step ahead. If you do this really well, there are very high chances that you've got a subscriber (which could turn into a prospect and customer down the lane).
For example, posts like 'Pros and Cons of Blockchain' or 'Why Your Business Needs to Migrate to Cloud' might be interesting to a newbie but not a pro. While posts like '9 Blockchain Projects That Are Changing The World Right Now' will explicitly call in for pros.
Also, bear in mind that if the visitor is not the intended reader, he should find it out immediately. That's why introduction paragraphs should always be written by your best copywriter. You should clearly state in your introduction paragraph: who is this piece of content for and what does it help them achieve. You can even take this approach one step ahead by naming your target audience in the headline itself.
An example is '7 Python Libraries to Make Automation Easy'. This headline clearly states that the intended reader for this article is a python developer who is building automation.
2. "This is so expensive."
Cost is another factor why most small business owners don't scale up their content efforts.
The SERPs are dominated by giants because they invest in content. Most well-known companies like HubSpot and Neil Patel are pushing over 100,000 words per month on their blogs.
Do you know why Canva grew to be a $40 billion company today? The founders solely invested in content at a very early stage, and today they dominate the SERPs for most of the major keywords around graphics and designing.
The company above, Tata 1mg, has a current market valuation of over 200 million. They dominate most of the major keywords in healthcare and medicines.
The Math:
When you hire a good writer, they will charge you anywhere around $0.05 to $0.1 per word. In some cases, niche articles can go as high as $0.5 per word. Now, the average blog post today ranges from 1500 to 2000 words. That results in a blog post costing you from $75 to $1000 per article.
Yup! That's the cost of one amazing article. Don't believe me? Check out Upwork for the rates. It is for this reason that most small businesses stay away from content marketing.
My Personal Experience
An amazing article today needs anywhere from 10 to 50 hours (sometimes even more) to write. I've got clients who are paying me $25 to $45 an hour to write copy and content for their businesses (and they are not micro-managing). When I tell prospects that I charge $150-$300 for one article, mostly I hear them say, "This is expensive". But is it? For each finished article, my current clients pay me around $150 to $600 depending upon the depth and research needed. Why? Because they know the value.
Last month I had calls with the management (including marketing directors, head of content, and VP marketing) of some leading IT companies in Pune, India. That's when I realised that even the large IT companies don't have full-fledged in-house content marketing teams. In my opinion, the cost is definitely a factor here.
The Anatomy Of An Effective Content Marketing Campaign
The more you can look at your content from the customer's point of view, the better off your content marketing campaigns will be. Here's what you can do:
1. Assess your inbound marketing strategy by identifying gaps in your marketing materials that you need to create.
2. You can identify these gaps by examining search queries from your customers and common keyword phrases.
3. Know the purpose of each piece of content you have and the ones you plan to create. If you're not clear, start by asking yourself, "What marketing materials do I have and what do I need?"
4. Create those missing pieces of content.
5. Decide your distribution channels and start distributing your content aggressively to reach your target audience.
6. Test, measure, adapt, improve.
7. From time to time, keep updating and repurposing your content into different formats to match your target audience's needs.
Content Personalisation
Getting everyone to like your content isn't just ego-driven, short-sighted, and unrealistic… it's bad marketing. It shows you haven't yet specified your audience.
Personalisation is especially important in B2B content marketing. Putting everyone in a general category does not help. We all want to feel special and exclusive, which also applies to content marketing. Personalisation helps your brand stand out and lays a great foundation for building long-lasting relationships with your customers and prospects.
​​Here are some ways you can use to personalise your content:
1. Segment: Properly targeted and relevant content has a high probability of consumption and sharing. Segment your audience based on behaviour, location, gender, age, industry, job title, and department.
2. Build Personas: Marketing personas are powerful. Creating top-notch content that meets the needs of your target audience requires a deep understanding of your readers. Then, you can create content that answers the burning questions that your readers have.
3. Understand Your Reader's Awareness Stage: Knowing where your customer stands on the awareness scale makes it easy to create and share content that is appropriate for each stage of their journey. Most content marketers overlook this crucial step.
What Type Of Content To Create at What Stage
Top of Funnel
Podcasts
Ads
Blog posts
Social media posts
YouTube videos
Middle of Funnel
Lead magnets or downloadables
Blog posts
Emails
Webinars
Free trials
Mini-courses
Demos
Ads (remarketing)
Bottom of Funnel
Sales pages
Testimonials pages
Checkout pages
Emails
Ads (remarketing)
Retention, Monetisation, and Love Stage of the Funnel
Here your objectives are to increase the customer's lifetime value and to get referrals.
Some content types that work for this include:
Emails
Feedback forms
Customer interviews
Leaderboards
Usage or progress tracking reports
Things Worth Noting
1. Resist the temptation
The best content marketers don't go on rants listing off their product features, case studies and happy customers. They educate, entertain, and solve problems.
2. Use proprietary data
The best content marketing often uses proprietary data or analysis exclusive to your company or brand — this could be anything from results of A/B testing your best email headlines to lessons from your 100 top-performing LinkedIn posts. Offer something exclusive that would be tough for your prospects to get from another source.
3. Hire experts
During my days as a freelance photographer and cinematographer, I used to wonder why the top guys made 10x of what the average guys made. I now realise that when it comes to brand and marketing, things that just work aren't the things you should aim for. The clients that hire the top guys know that this is an investment. To cut costs, almost everybody is pushing out average content and media. You don't do the same. Hire great
Reporters/journalists to uncover hidden stories.
Cinematographers and video creators for high-quality videos/media content.
Copywriters to write top-notch intros and CTAs.
4. Appeal to both logic and emotion
The best approach is to combine both. Maintain a healthy balance between content that is relatable and informative at the same time.
5. Experiment, adapt, improve
Find out what works. Do more of it. If videos bring you more leads, do more videos. If case studies do the trick, do more case studies.
6. Be authentic
Authenticity is the key to success in today's world. People prefer brands that share similar values and beliefs with theirs. You must ensure that your content reflects your true self and doesn't sound fishy. It should help your readers feel like they are part of your team. You can do so by sharing information that relates to their lives. Additionally, write in a manner that reflects your unique voice and style. Make sure you're clear on the emotions you would want your readers to feel after they interact with your content.
Myths About Content Marketing
Now let's debunk some of your myths about content marketing
1. Writing content and publishing it on your blog is content marketing
No. It's just one part. You need a proper content distribution strategy and channels to spread your content.
2. Content marketing is quick and easy
No. It takes time. But there are ways around it. You can hire writers and use tools like Buzzsumo to create content that performs better and gets more shares and likes. This will speed up your content marketing efforts.
3. The best way to distribute content is through social media
No. Sure social media is a good place to start, but relying solely on it can be ineffective. Other channels include email newsletters, webinars, podcasts, etc. Know where your target audience consumes content and use that platform.
4. More content equates to a higher ranking
No. Quality matters.
5. People won't read long-form content
Wrong. It depends on your target audience. Especially in B2B, longer pieces tend to work better.
6. SEO is dead
No! Not even close. There are plenty of opportunities to optimise your site for organic traffic. But today, SEO is much broader than just stuffing keywords and building backlinks. You just need to plan and execute your strategy effectively. Randomly throwing stuff against the wall and hoping that something will stick is not going to work.
7. Content Marketing doesn't rely on data
Wrong. All marketing relies on data. Content marketing is no exception. Without data, you have nothing to base your decisions on.
8. Content Marketing is just about creating educational content
No. Creating educational content is just one part. Other forms of content include storytelling, testimonials, reviews, videos, product walkthroughs, webinars, podcasts, behind the scenes, customer service, etc. Entertaining your audience is a huge part that most creators miss. Memes, GIFs, and shows fall into the entertainment category.
Conclusion
Marketing needs to evolve to match the always-on, always-connected, always-available consumer. And content marketing is the way to it. Content marketing is the future for brands looking to stand out in an increasingly noisy marketplace. If you are not going to leverage it now, your competitors will.
You need to combine content marketing with buyer psychology and marketing automation to improve your demand generation programs.
If we talk about tech companies, content marketing has become an inherent part of their marketing strategies. It allows tech companies to keep their customers engaged with their products and services, and to create brand advocates who bring in new users consistently.
With the demand for content marketing surging to record-breaking highs, the need for people who understand content — and the strategy for using it effectively — has never been greater.
WANT MORE SUCH TACTICS AND INSIGHTS DIRECT TO YOUR INBOX?